Beschrijving
On September 23rd we released our new Salt-series hooks as "the last child of the Ahrex family". Well, as far as hooks go that was true, but the proper term would have been "the latest child". Because today we release, well – I better say, another child.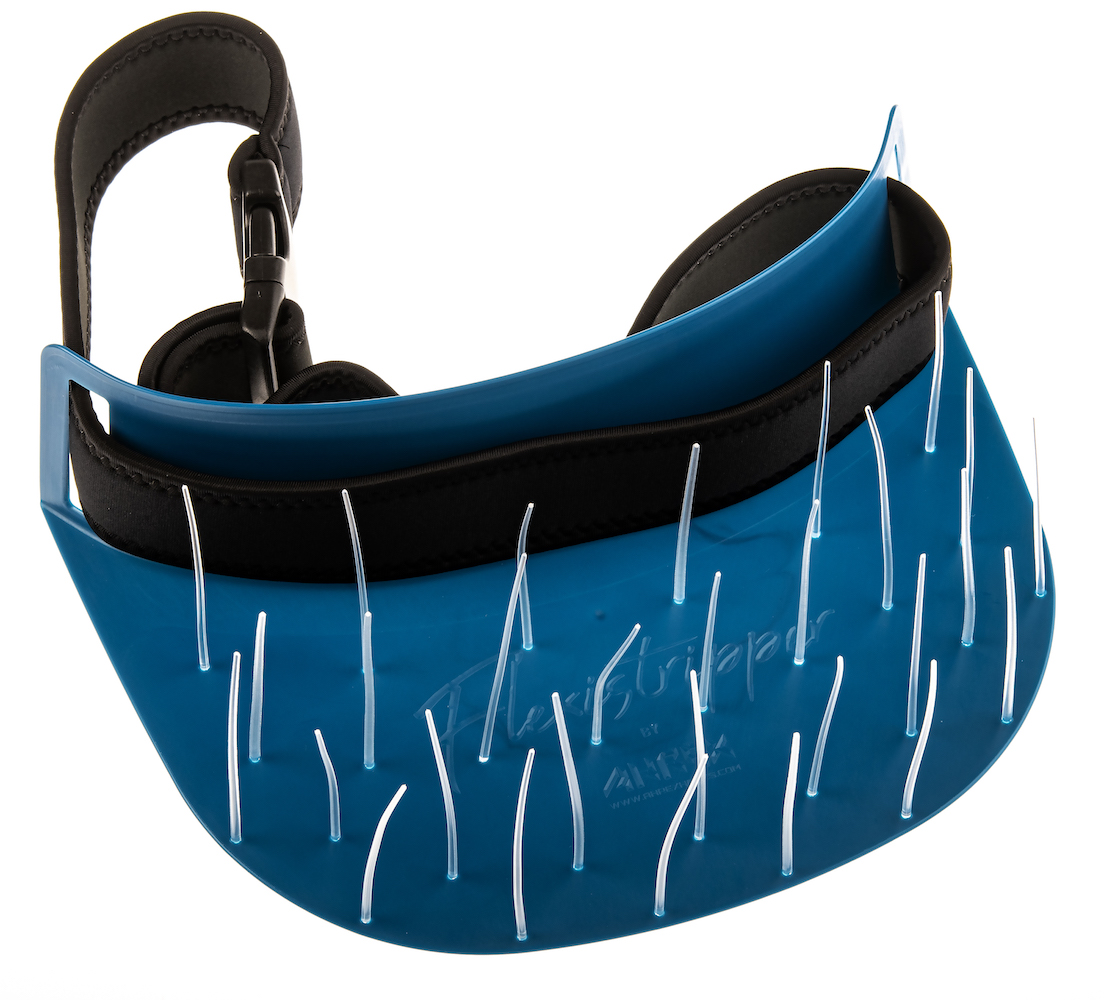 But the latest child isn't a hook – it is in fact something entirely different in the shape of the new Flexistripper by Ahrex. Many of you might already know this product as is has been on the market for quite a few years.
Not content and not comfortable wearing and using traditional line trays, splitcane rod building legend, Bjarne Fries from Denmark, thought out, invented and produced the Flexistripper. We at Ahrex have loved and used the Flexistripper since it hit the market many years ago, and Bjarne Fries has always been a good friend of the house.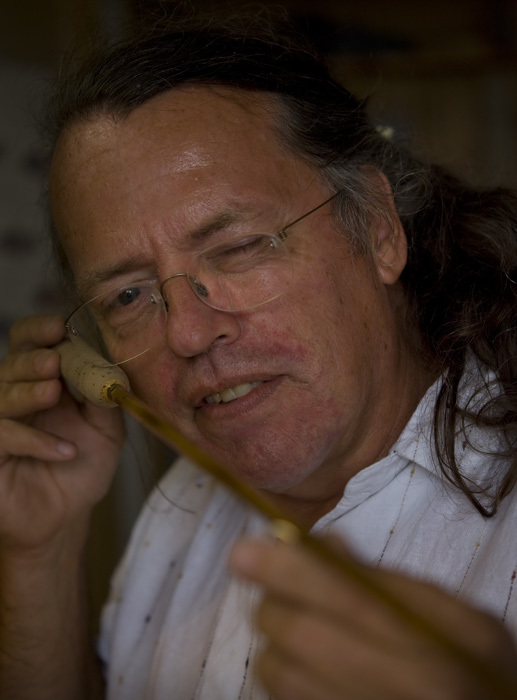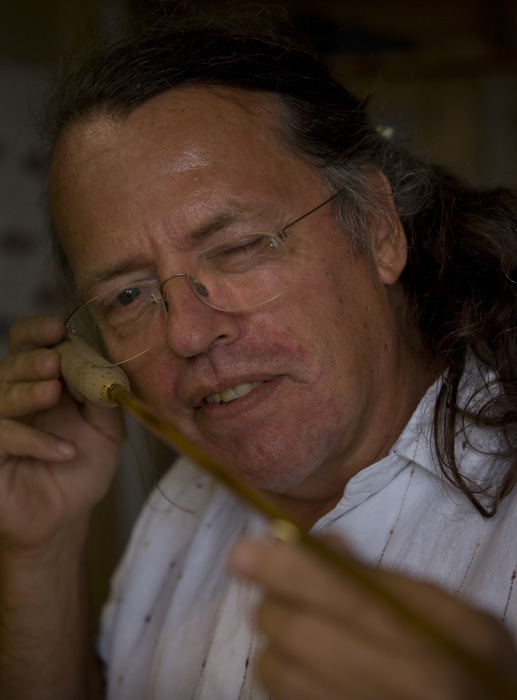 As such we felt it was natural for us to buy the concept from Bjarne as he, retirement in sight, wished to sell. And we're happy that Bjarne was open to the idea, because we really wanted to keep the Flexistripper on the market. We're relaunching the Flexistripper in "Ahrex-blue" and with the Ahrex logo, but other than that, the Flexistripper itself is exactly as it was after Bjarne's latest update (where he added the outermost row of pegs). We saw no reason to improve on perfection.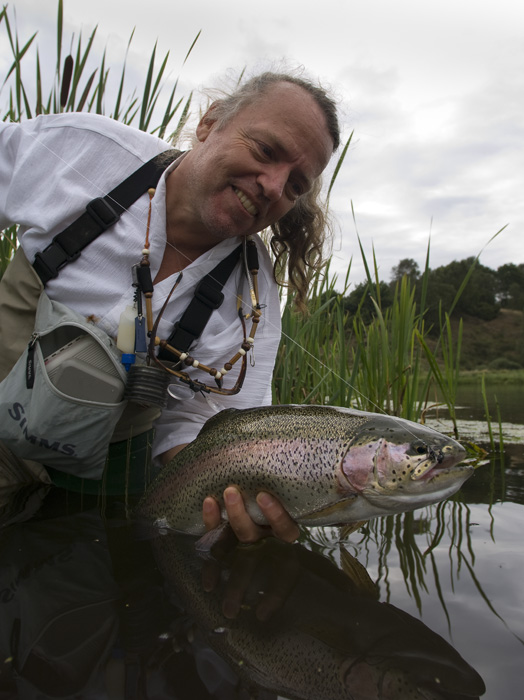 The blue "base" itself comes without the pegs installed, but all you need to do is cut them off at the base, stick it through the hole (from the bottom of the Flexistripper, obviously) and then pull the peg snug up against the "base". No glue needed. We've of course included a belt – a nice, 125cm long neoprene belt for maximum comfort.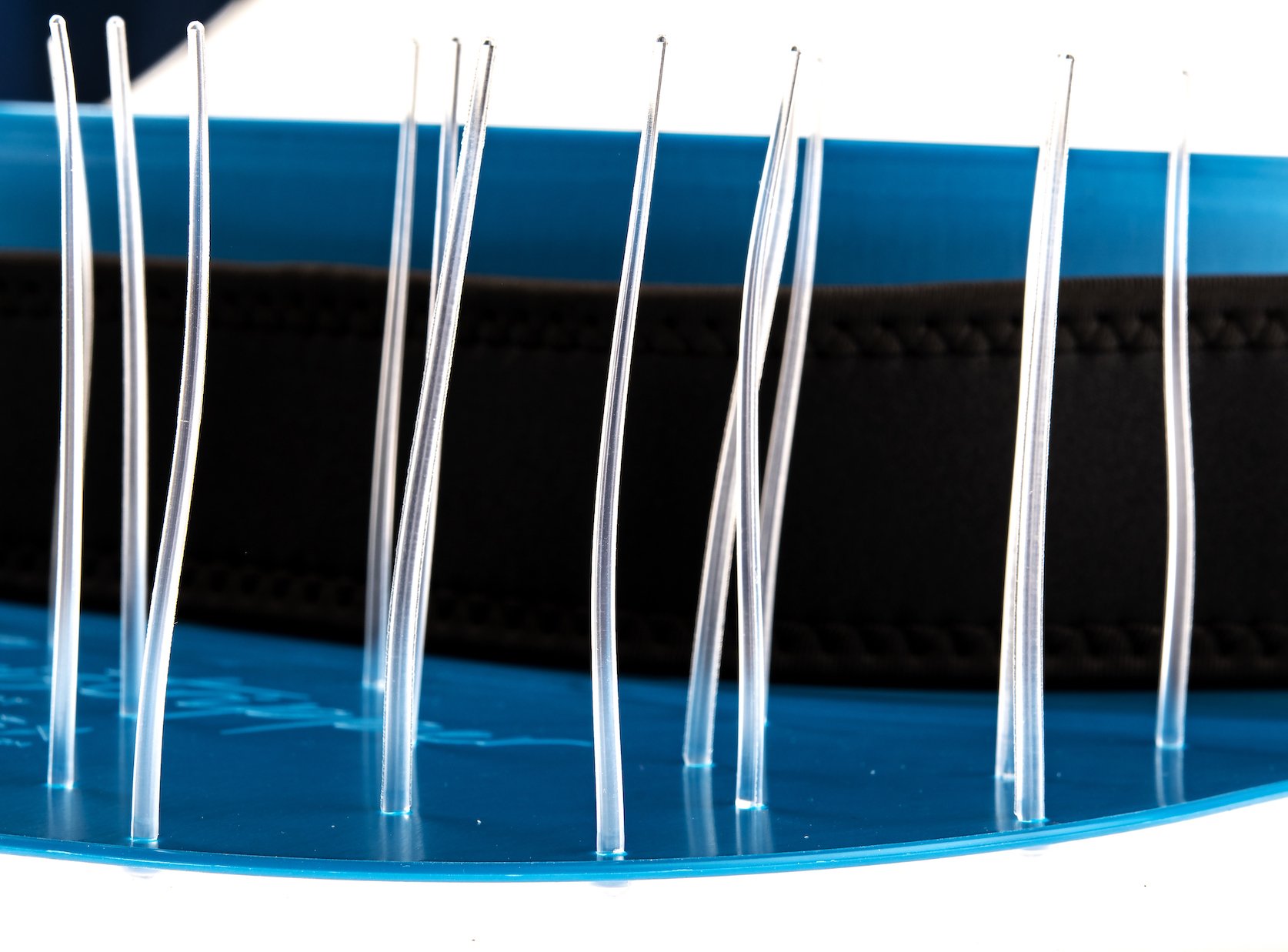 The Flexistripper is a versatile, comfortable and easy way of managing your line when fishing. Place it around your waist, slightly to one side (your non-casting-hand-side) and simply drop the line on the tray as you retrieve it. The pegs will catch the loops of line, keep them from tangling and release them again with very little resistance when you make a new cast. The Flexistripper can be used in the salt, along (and in) rivers and streams, in the float tube, in the pontoon boat and boats. And as it really is very light weight and takes up very little space, it's easy to bring on your travels. If for some reason the pegs have bent, heat will straighten them again. Stick the whole thing in an oven at 70/80 degrees C and the pegs will straighten after just 30 seconds.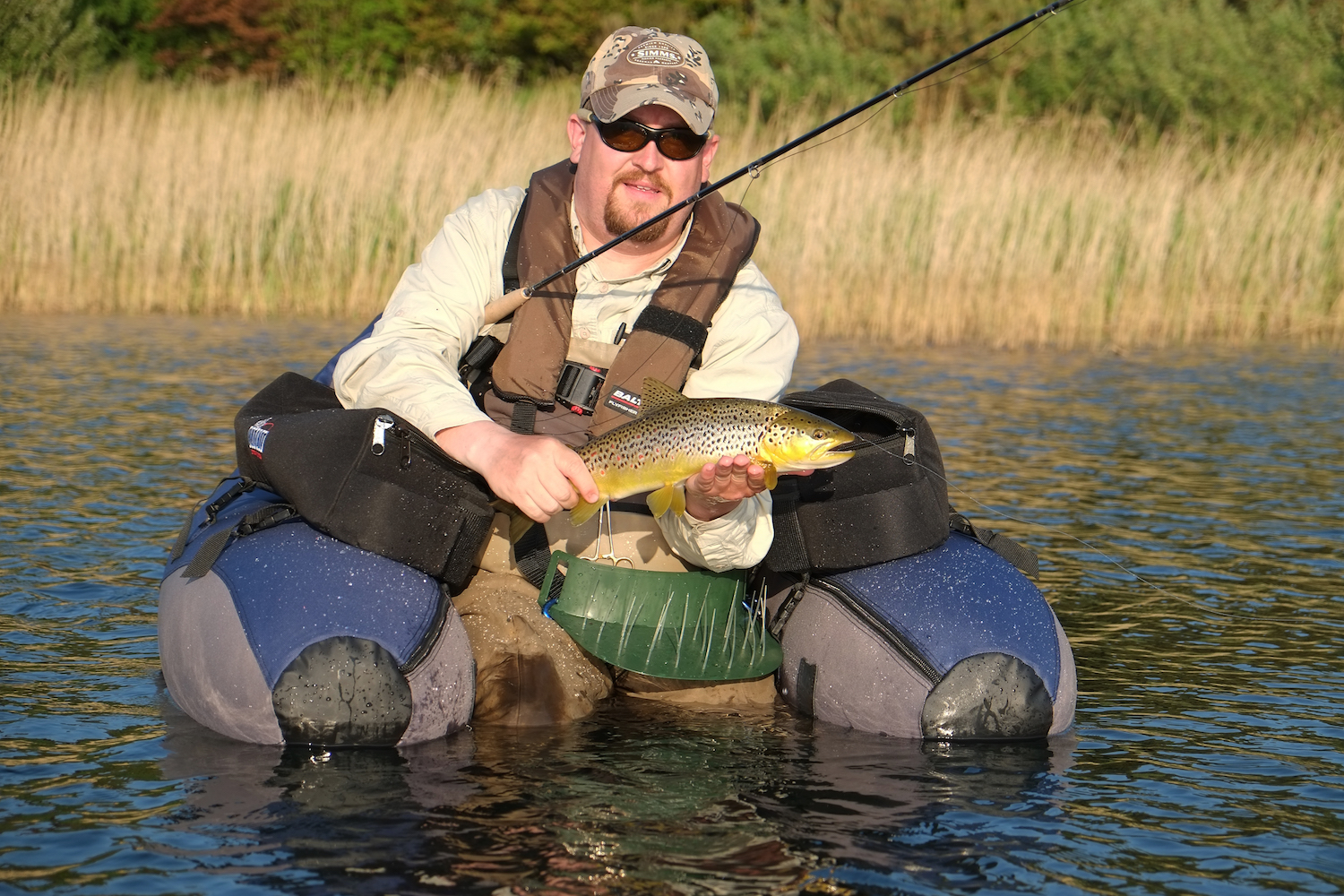 The Flexistripper by Ahrex is available at your favourite Ahrex-dealer already and we hope you'll like it as much as we always have.